Christ-Centered Solution
For Addiction Treatment
Great Lakes Adult & Teen Challenge is a one-year, live-in Christian discipleship program for adults struggling with life-controlling problems such as drugs and alcohol. We aim to help our students become established in society through holistic recovery and Christ-based mentoring, education, and job training.
The Robbie Dawson Women's Rehab Center
The women's campus provides an effective Adult & Teen Challenge substance abuse treatment program for women by combining counseling, classroom learning, group and personal studies, household duties, and work therapy training. Learn More
The Great Lakes Men's Center of Hope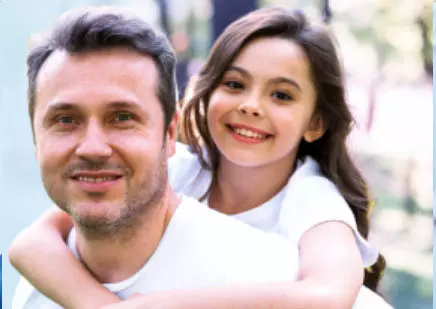 The men's center is considered one of America's top Adult & Teen Challenge substance abuse treatment facilities. The program focuses on achieving abstinence from alcohol and drugs, building the foundation to support recovery for a lifetime. Learn More

Your Path to Addiction Recovery Lives Here 
Teen Challenge was originally founded in 1958 to provide a safe place for drug addicts and alcoholics to come off the streets and learn a new, responsible way of living. 
At our substance abuse treatment centers, we hold to this divine purpose. We provide effective, low-cost drug rehab, faith-based residential recovery programs for men and women struggling with life-controlling addictions. 
Living Responsibly Starts with Knowing God and Continues by Freeing Yourself from Excuses
Our substance abuse treatment centers are located in Milwaukee, Wisconsin, and offer a combination of group and personal studies, duties and responsibilities, and work therapy. This allows our participants to learn and develop useful skills to re-enter society as sober, stable, and productive individuals. 
Christ-Centered Curriculum for Group & Personal Studies 
Adult & Teen Challenge Christian rehab centers use a proven curriculum to introduce new and more mature Christians to basic life issues, providing them with a solid foundation for living in today's society. 
Each subject provides practical lessons to help apply Biblical truths to everyday challenges – tackling a variety of topics, such as: 
How Can I Know I'm a Christian? 
Attitudes 
Temptation 
Growing Through Failure 
Obedience to God 
Anger and Personal Rights 
Loving and Accepting Myself 
Personal Relationships with Others, & More 

Work Therapy Program 
Each afternoon, our residents take the lessons they study and put them into practice. Consistent work habits are emphasized, and job training is strengthened by the mindset that we all work as unto the Lord. 
We offer a variety of work therapy at Great Lakes Adult & Teen Challenge, including vehicle clean up, vehicle repair, Super Thrift Store retail, yard maintenance, and office work – to name a few. 
They also answer the phones and learn to direct those who call looking for help. In doing this, each resident engages in and provides for their rehabilitation program while gaining marketable skills for future employment. 
How do we balance the different aspects of our residential care facilities? You'll find a more detailed look at the daily schedules for both of our Milwaukee recovery centers below. 
Christian Rehab Centers
Success Rate 
Adult & Teen Challenge is a faith-based substance abuse treatment program that receives no government funding and operates solely through the support of donations. The cost to operate Teen Challenge drug or alcohol rehab for one person is approximately 1/4 the cost of a similar government-run program. Despite this, studies have shown our programs deliver success rates of 87% of graduates living drug-free lives. 
Teen Challenge has also held over 1,500 prevention programs in schools, jails, and churches throughout the state in the last 20 years.