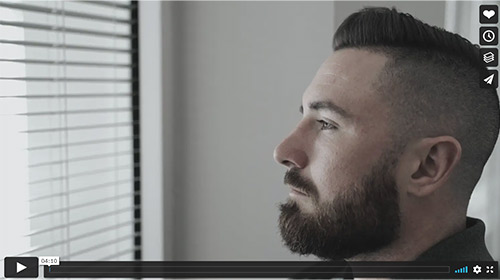 My name is Alex Willis and I am from Shell Lake, Wisconsin. After completing high school in 2008, I enrolled in the United States Marines Corps. After attending boot camp in San Diego, California I was stationed in Iwakuni, Japan. I loved being a Marine and serving my country.
I really enjoyed growing up in Shell Lake. Shell Lake is a beautiful tourist town and is a great place to experience the outdoors and good people.
My mother grew up in Chicago, Illinois. She did her best to provide for me and my sister. My father abandoned my mother just after I was born. At 9 years old I started smoking marijuana with my cousins. In high school I began to use LSD, cocaine and prescription pills.
While stationed in Japan I went out one night and beat up a civilian. The Japanese police arrested me and put me in jail. The Marine Military Police came and picked me up and brought me to my Sergeant Major who sent me to the Military prison.
I was discharged in 2011 after serving six months in prison. This was devastating. I was at my lowest point in life. In all of this I could not stop drinking. I came back to Shell Lake, but everything just got worse. I was introduced to methamphetamine. I would sell meth to pay for my addiction.
In February of 2014, a large police SWAT team showed up at my house and arrested me for the use and distribution of methamphetamine.
During this time my mom was encouraging me to accept the help that only Jesus Christ could provide. She told me about Teen Challenge. After being incarcerated twice, the jail chaplain contacted Teen Challenge and helped me get into the program.
During this last year the Lord has helped me immensely. I am rebuilding my life in Christ. I graduated last month and will be entering Brooklyn Teen Challenge School of Ministry in October. At this center I will live where Nicky Cruz lived and take classes at the original Teen Challenge Center started by Rev. David Wilkerson. Thank you for supporting Teen Challenge Wisconsin! Your support helps those struggling with addiction find freedom.