Great Lakes Adult & Teen Challenge:
Faith-Based Rehabs for Men
 Addiction is a devastating struggle that affects millions of individuals and their families worldwide. Fortunately, organizations like Great Lakes Adult & Teen Challenge provide a beacon of hope for those seeking recovery. This faith-based rehabilitation program specifically caters to men, offering a holistic approach that addresses not only addiction but also each individual's spiritual, emotional, and physical aspects. In this article, we will explore the key features of the Great Lakes Adult & Teen Challenge program and highlight how their Christian principles contribute to successful rehabilitation.
Holistic Rehabilitation Approach
Great Lakes Adult & Teen Challenge takes pride in its holistic approach to addiction recovery. Unlike traditional rehab centers, this faith-based program recognizes that addiction is not solely a physical issue but a multifaceted problem that requires comprehensive healing. They focus on addressing the root causes of addiction, providing personalized care, and equipping individuals with the tools necessary to achieve long-term recovery.
Rehab for Men With Faith-Based Principles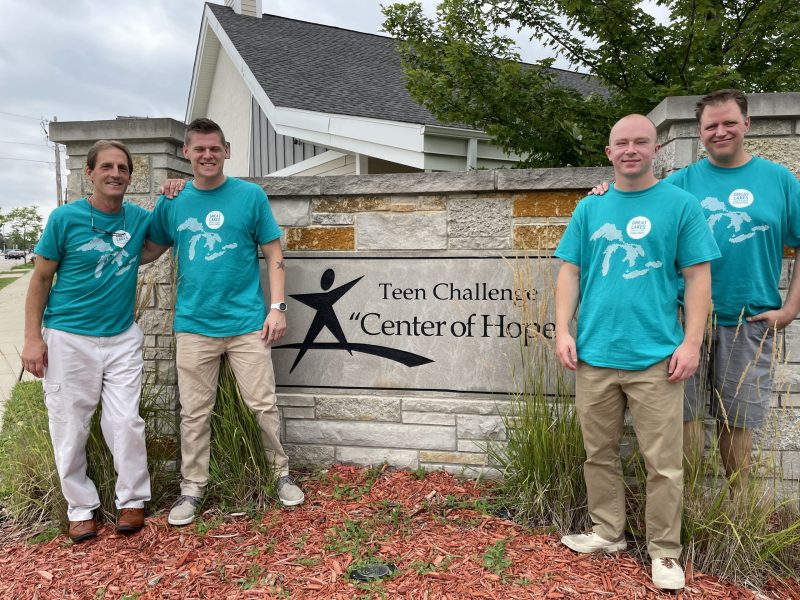 Its commitment to Christian principles lies at the core of Great Lakes Adult & Teen Challenge. By integrating faith into their rehabilitation program, they offer participants a unique pathway to healing. Through Bible studies, prayer, worship, and spiritual mentoring, individuals are encouraged to develop a personal relationship with God and rediscover their purpose in life. This spiritual foundation provides a strong support system that uplifts and motivates participants throughout their recovery journey.
Rehabs for Men: Tailored Support
Great Lakes Adult & Teen Challenge focuses on providing rehabilitation services specifically tailored for men. Recognizing that gender-specific programs are vital for effective recovery, they offer an environment where men can openly discuss their struggles, share experiences, and receive support from peers who can relate to their unique challenges. This camaraderie fosters a sense of brotherhood and creates a safe space for vulnerability and growth.
Qualified and Compassionate Staff
The success of any rehabilitation program relies heavily on the competence and compassion of its staff. Great Lakes Adult & Teen Challenge boasts a team of dedicated professionals to guide individuals on their recovery journey. Their staff members, including licensed counselors, pastors, and mentors, have extensive experience in addiction treatment and are well-versed in the complexities of substance abuse. Their compassionate approach helps build trust and rapport, facilitating a nurturing environment conducive to healing.
Therapeutic Interventions and Life Skills Training
Great Lakes Adult & Teen Challenge combines evidence-based therapeutic interventions with life skills training to equip participants with the tools necessary to maintain sobriety and lead fulfilling lives. The program incorporates counseling, individual and group therapy, cognitive-behavioral techniques, and addiction education to address addiction's psychological and emotional aspects. Additionally, participants receive practical life skills training focusing on employment readiness, financial management, and relationship building, empowering them to reintegrate into society confidently.
Continued Support and Aftercare
Great Lakes Adult & Teen Challenge understands that recovery is a lifelong process. Therefore, they provide ongoing support and aftercare services to individuals who complete the program. Alumni are encouraged to participate in support groups, mentorship programs, and community events to stay connected and strengthen their recovery. This extended support network plays a crucial role in preventing relapse and fostering a sense of accountability.
The Road to Lasting Recovery:
Great Lakes Adult & Teen Challenge,
a Faith-Based Rehab for Men
As you search for rehabs for men in your area, consider Great Lakes Adult & Teen Challenge men's addiction treatment center. This rehab for men offers a unique rehabilitation experience that combines evidence-based interventions with Christian principles, making it a compelling choice for men seeking recovery. By addressing the spiritual, emotional, and physical aspects of addiction, this faith-based program provides participants with a solid foundation for lasting transformation. Through their holistic approach, qualified staff, and comprehensive aftercare services, Great Lakes Adult & Teen Challenge instills hope. It empowers individuals to overcome addiction, leading them toward a brighter and more fulfilling future.