Volunteer at
Great Lakes Adult & Teen Challenge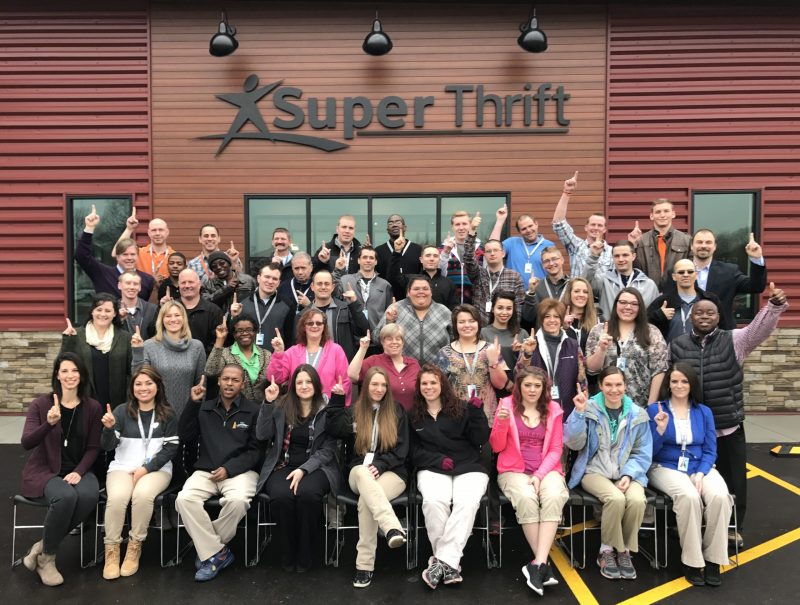 We value our volunteers and appreciate their help at Great Lakes Adult and Teen Challenge. Volunteers help us accomplish our mission and serve more people in our community. Each person wishing to serve at Adult and Teen Challenge will work at SuperThrift, the thrift store we own and operate.  
To apply to be a regular volunteer, you will need to:
Fill out the Volunteer Application. Your information is secure and is sent directly to our administration staff.  They will run a background check and review your application.
We will be in contact with you once your application has been received.
Schedule a time to visit SuperThrift to get involved!
---
VOLUNTEER DAYS
All volunteers will serve on the same specified days.
1st Saturdays of the month (10am-12pm)
3rd Wednesdays of the month (12pm-4pm)  
We appreciate groups who enjoy serving together! If you would like to bring a group of more than 5 people, please contact us ahead of time to make sure we can accommodate your group.
---
What to Expect:
Volunteering at SuperThrift will include tagging and sorting donated clothing and other donations, pricing items, and assisting in store organization. Interested volunteers could also be trained to assist with the register and listing our more valuable items online.  Volunteers should wear clothes they are comfortable getting dirty and close-toed shoes.
Age Requirement:
There is no age requirement for volunteering at the store.  Children under 15 must be accompanied by an adult, and they will be responsible for adapting the volunteer activities to suit the child's abilities and for staying with the child at all times. 
Can I volunteer more than twice a month?:
If volunteers are interested in regular volunteering outside of set volunteer days, this can be coordinated with the store manager.

---
If you have any questions about volunteering,
please call 414-466-4415 or email info@greatlakesatc.com